Municipal Election Information & Forms
Municipal Elections
The 2013 municipal election in Alberta took place on October 21, 2013. The Local Authorities Election Act (LAEA) was amended in 2012, with the changes coming into effect for the 2013 municipal election. Changes to the LAEA are reflected in the updated document available at the Queen's Printer.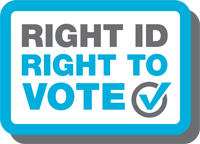 You may click on the following link to download election forms.
Proper ID is required to vote in municipal elections
All electors are required to show identification which contains proof of identity and current residence in order to vote. Information on authorized identification types can be found here.
Your municipality may have other requirements or accept other types of identification. Please check with your municipality for local requirements.
If you have additional questions, please contact the Municipal Services Branch of Municipal Affairs at 780-427-2225, toll-free in Alberta by dialing 310-0000 first, and ask to speak with a Municipal Advisor who can assist you with your questions or direct you to the appropriate contact.
Resources for Promoting Awareness of Voter Identification Requirements
The downloadable files provided in this section are for use by returning officers to promote awareness of voter ID requirements for the municipal election.
Related documents
Election Procedure Manual
Previous municipal election summaries